Are You Awake During Eyelid Surgery?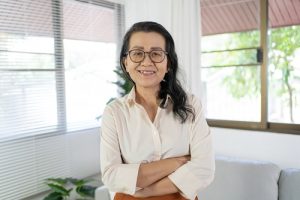 Eyelid surgery—also called blepharoplasty surgery—is a relatively minor facial plastic surgery procedure. It is often performed in under an hour. Since the procedure, while still surgery, is not as invasive as other procedures commonly performed. Therefore, it is possible to perform under local anesthesia. Are you awake during eyelid surgery?
Dr. Santos does perform the majority of his blepharoplasty surgery procedures under local anesthesia. However, patients do often take a light oral sedative before surgery. Therefore, there is a very shallow amount of sedation. Occasionally, IV sedation is also performed, particularly if combining the surgery with another facial plastic surgery.
Patients who undergo blepharoplasty surgery under local anesthesia remain perfectly comfortable. They also tend to have slightly easier recoveries and a lower risk of complications because general anesthesia is eliminated from the procedure.
To learn more and schedule a consultation, call us at 206-430-1035. You can also reach out online via chat, contact form, or Price Simulator.